A bad technology rollout can lead to long term infrastructure problems. That' why it's important to treat the symptoms as soon as they become apparent.
Migraine - Poor Management
Without effective management, stress levels rise and performance plummets. Learn the tell-tale symptoms that you have a bad rollout PM.
Ear Ache - Poor Communication
Poor communication between the team creates disjointed processes and methodology. Explore the communication challenges posed by multi-site technology rollouts, along with the methods that should be used to address them. 
Angina - Poor Site Management
Continual Revisits Put Unbearable Strain On Your Heart.  Learn about the four 'chambers of the heart' of a rollout and how to succesfully manage them.
Indisgestion - Poor Account Management
Over-charging and bills that don't makes sense give you a sour stomach.
Athlete's Foot - Poor Project Management
Unprepared and unprofessional field techs make your rollout limp along.
Carpal Tunnel - Poor Execution
Continuously replying to 'what went wrong' emails wears you out.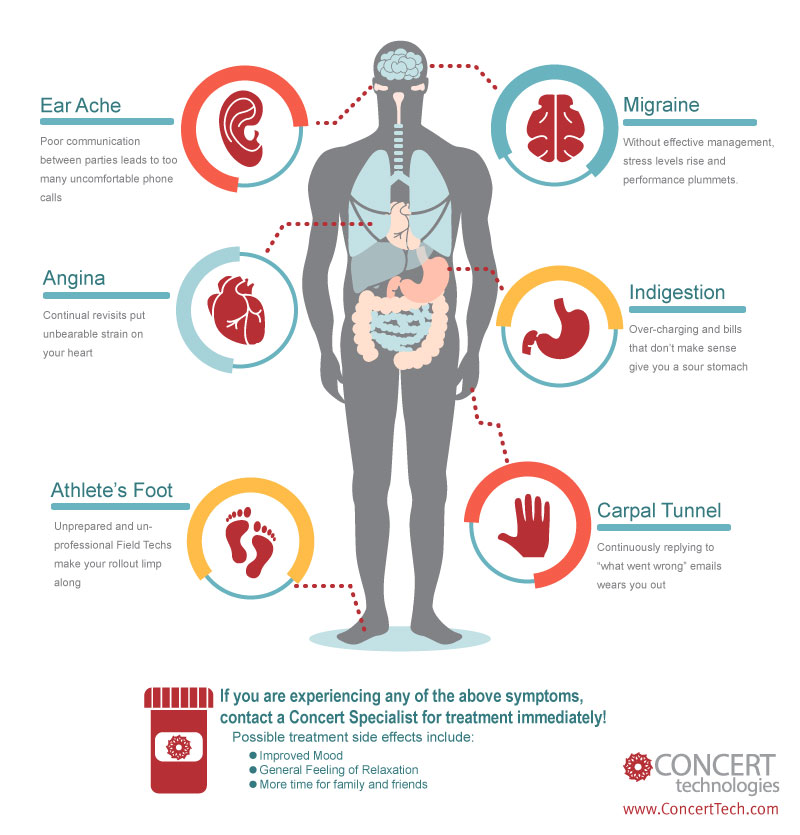 Preparing for Ethernet Site Readiness This Ethernet Site Readiness Video Explains the 5 Obstacles that customers encounter when preparing for Service Providers to install fiber into their buildings. ...
An overview of the services, processes and procedures of a technology rollout system designed for nationwide multi-site, multi-technology deployments. A Technology Rollout System is a structured set o...
THE BENEFITS OF OUTSOURCING PROJECT MANAGEMENT FOR BUSINESS TECHNOLOGY DEPLOYMENTS. Enterprises striving to meet the needs of their customers often go to extraordinary lengths to develop new enterpris...
Because of the competitive advantage that Internet of Things (IoT) devices can deliver to business, enterprises are constantly seeking new and innovative ways to align their technology deployment stra...