Concert Technologies Partnership Program gives our customers access to the industry's best global network of actively managed local technicians.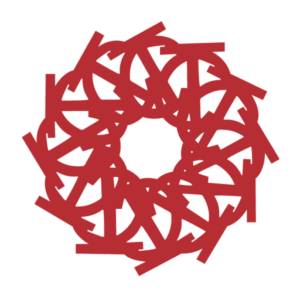 Concert Techs: Our Worldwide Field Force
At Concert Technologies, we continually build and grow our relationships to bring our customers premiere and innovative solutions in every market across the world.  We pride ourselves on our ability to build and establish professional partnerships of local resources across our broad worldwide footprint.
Our partner network of installers and technicians extends beyond our field force and we take full ownership and responsibility for each deployment we perform. Simply put, we partner with the best in the industry to ensure that we always get the job Done-Right the First-Time, regardless of the requirements.
As part of our partnership process, we interview all potential partners to establish if there is a match for our criteria of professional field technicians. This ensures that all of our customers receive the highest level of professional service while simultaneously supporting locally-owned businesses in national and international communities.
What You Can Expect as A Concert Tech?
We treat each one of our Concert Techs with respect and confidentially in all aspects of our business.
Concert Technologies will work with you directly. We will not subcontract our workload to another contractor who will in turn subcontract their workload to you. You will work for Concert Technologies and professionally represent us and our customers.
We have to be at the top of our game to provide you with the management resources you need to provide the highest level of service quality to our customers. Your value will be evident in the way we conduct business with you.
For simplification and discussion purposes, we break our deployments into three categories:
Category 1 – One day or Less
Category 2 – Two to Six Days
Category 3 – Seven Days or More
Some of the benefits of working with Concert Technologies for Category 1, 2 and 3 deployments include:
Knowledge of working with a trusted, experienced management company that provides professional treatment of all partners
Assignment of a dedicated Project Facilitator as your single point of contact with additional contacts that provide redundancy
Clear and comprehensive work orders
Quick response timeframes to site and technology questions
All scheduling and site coordination activities completed prior to dispatch
Equipment delivery (when applicable) provided to your doorstep, thus eliminating the risk of lost or undelivered packages
Timely dispute resolution
Access to specialized equipment and test gear
Same-day work order confirmation completion process for payment
Become A Concert Tech Today.
As a Concert Tech, you will be assigned a single point of contact, a dedicated Project Facilitator at our Project Management Office (PMO). Your Project Facilitator will provide you with all the information and support necessary for you to complete your scheduled deployment rapidly and efficiently.
If you are interested in learning more about how to become a Concert Tech, please complete our Partnership Request Form. Upon receipt of this form, a Partner Relationship Representative will contact you to discuss our partnership opportunities and qualifications.