Better Service Starts Here.
Find out what it's like when you choose Concert as your ICT rollout partner.
It All Starts with Project Management.
It all starts with Project Management. You can have the best technology or equipment, or the lowest price, but if you don't deploy it on schedule, you have a dissatisfied customer. With Concert, our customers know they will have the resources available to meet their deployment schedule.
Your company was selected for recognition because of its high level of performance in supporting the Postal Service during 2015. Your commitment to excellence was instrumental in helping us deliver superior service to our customers and achieve our mission of providing universal mail service to the American Public.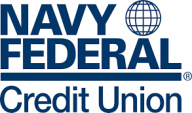 In the two-plus years we have been working with Concert Technologies, we've built a great relationship based on trust. From Korea to Washington state, time and time again the Concert team has proven their value: they will do whatever it takes to get the job done for us – always to the highest quality. No matter what we need or where we need it, Concert steps-up to the plate and hits it out of the park.
"
We love working with Concert. The people at Concert make our lives so much easier. They take the burden off of us and we know the work will be done completely, in a timely manner.
"
I can't name anyone I didn't like working with from Concert - you all are top-notch!
"
My company uses Concert to manage fiber projects and we recently had a very critical project completed. I wanted to recognize what an excellent job your employees did.

Concert Technologies has proven itself a trusted partner of GTT over many years. They cover Broadband and Managed Services remote hands for GTT with their nationwide coverage in North America. Concert gives us a dedicated Project Management team and a 24x7 Helpdesk to assist with all our needs. Their excellent SLA makes Concert reliable and easy to do business with.
When we roll out a solution, it's our hard-won reputation on the line and we need a deployment partner that understands this. Concert works just like us; their Project Facilitators are not just glorified dispatchers, they understand the technology too. The commitment of the Concert team to delivering a high-quality installation – first time, every time, and anywhere - is second to none.

Support That Saves You Time and Money
"The company I did work for, whenever they would do a survey, whether it was physical or not, we wouldn't be able to get out there for a week. Everything nowadays is, 'I want it NOW,' and with Concert, I can pull up pictures, pdf files, and diagrams of exactly what is out there at the site."
Working on a project with Concert means that I don't have to worry about it. Whether it is liaising with my equipment distributor, staging and configuring the hardware to our specification, or coordinating the installations, the Concert team makes sure that everything goes smoothly. Concert ensures my customers enjoy a consistently great installation experience and I have the peace of mind that comes from working with a great partner.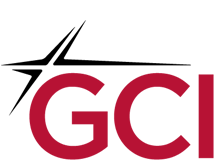 At GCI, we pride ourselves on our commitment to delivering outstanding service. My customer needed an important project delivered in a few days, so on a recommendation I spoke to Concert. The project team at Concert made the process fast, simple, and painless: they proactively updated me throughout and delivered a great install in the timeline we needed. Concert made sure that my customer had a great experience and that GCI met our service commitment. They are my go-to guys now.
"
Thank you for a job well done, your professionalism and willingness to work with us through this process is greatly appreciated!
"
Concert will always be my go-to cabling provider.

At Allyance, our mission is to provide a great customer experience, with integrity, professionalism, and a personal touch. Concert Technologies' way of working is a great fit with ours. The Concert team does a fabulous job of completing the work in the timeframe that we need and their commitment to continuous communication means that we always know where we are.
At XO we specialize in helping companies to connect people and information, making our services the foundation of modern business. To do this consistently and reliably, at the national scale we need, it is essential to have a rollout partner that we can trust, because our customers are relying on us. Concert Technologies has proven itself over many years to be just such a partner of XO.

Let us show you how we can help improve your technology rollout efficiency.